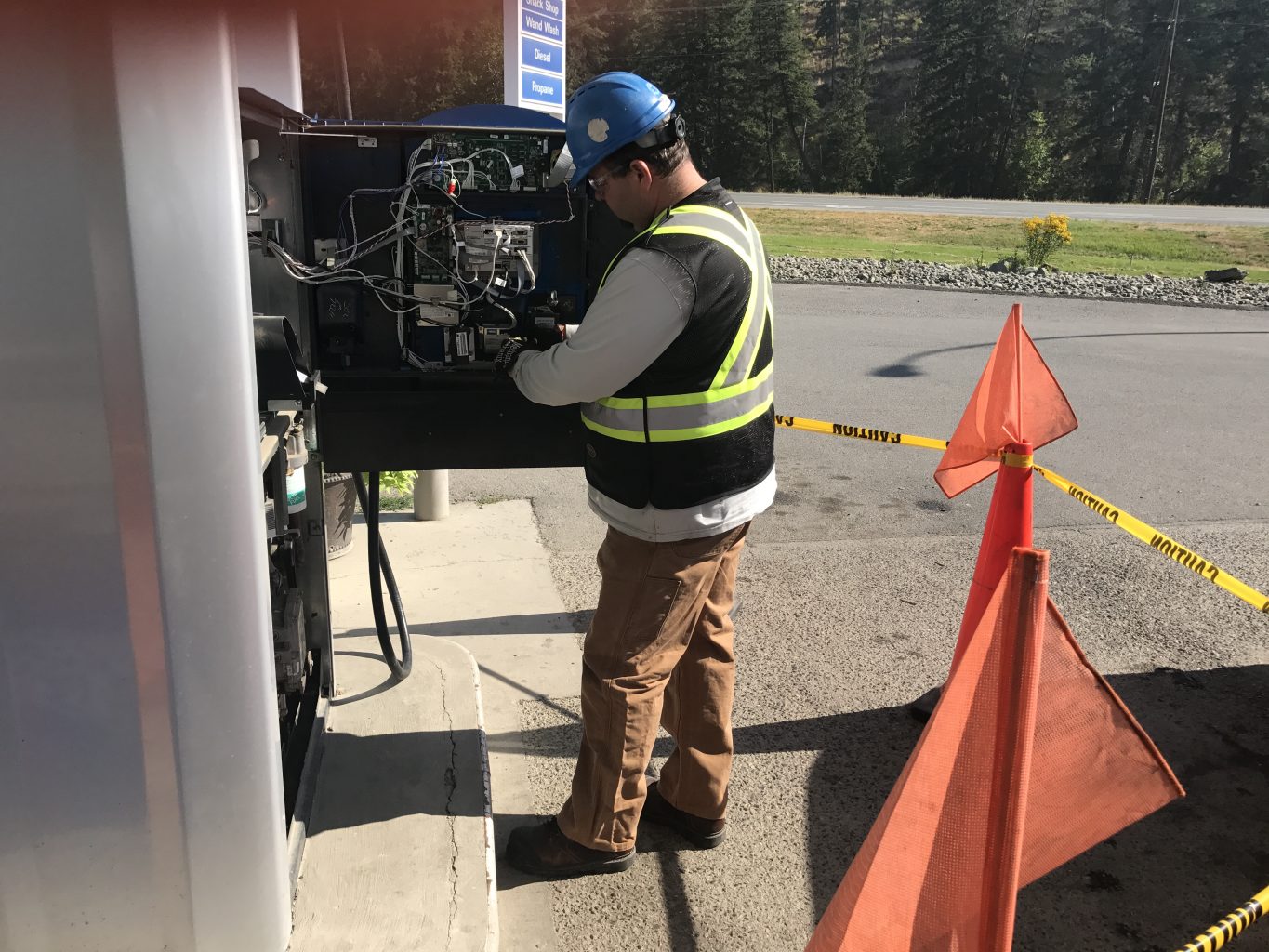 FUEL SITE SERVICE
 OUR CLIENTS ARE OUR FIRST PRIORITY.
Through quality and excellence, Protec Petroleum provides fuel site services across BC, Alberta. Yukon and the Northern Territories. From corporate retail fuel sites, independent retail sites to private commercial refueling, we have the expertise to build, service and upgrade any needs you may have through our factory trained and certified technicians.
Our office can receive calls via phone on our local or toll free numbers, by email or fax.  The call is then forwarded to the Field Technician with all pertinent information via iPhone and our service dispatch software Service CEO.  The technician then decides whether to try and phone fix the problem or whether to attend the call.  Upon completion of the call, the technician enters the service call data directly into an iPhone application that inputs data into the Service CEO server at the office.  This is a real time application that allows us to add products and services and capture signatures as well as before and after photos when required.  The work order can be emailed immediately to any desired contact.  Our invoice usually follows same day or next day after review.
Our office hours are 8:00 am to 4:30 pm, Monday to Friday excluding standard statutory holidays.  All calls outside of business hours  are handled by our emergency Technician 24/7.
Card Lock
CARD LOCK AND FLEET FUELING SOLUTIONS.
Protec offers fleet and fuel depot construction , maintenance and repair for customers in Western Canada.  This includes aviation, petroleum and compressed gas solutions. Services often include deconstruction and removal of existing fuel systems and the design and construction of new fuel solutions. Work includes provincial and federal clients as well as transportation and industry.
PROPANE
MAINTENANCE SERVICES.
24/7 Emergency Response & Repair
Dispatch and Site Management (First Response)
Service and Site Management
Annual fuel site maintenance inspections
Preventive maintenance program
Commercial fuel system upgrades and services
Aviation fuel system updates and services
Marina service and upgrades
Pump calibration
Software upgrades
Fuel dispensing equipment
Consoles and POS systems
Fuel monitoring and pump systems
Nozzles, swivels, breakaways, hoses and accessories
Filter replacements
Above and below ground fuel tanks
Piping, Manholes & Containment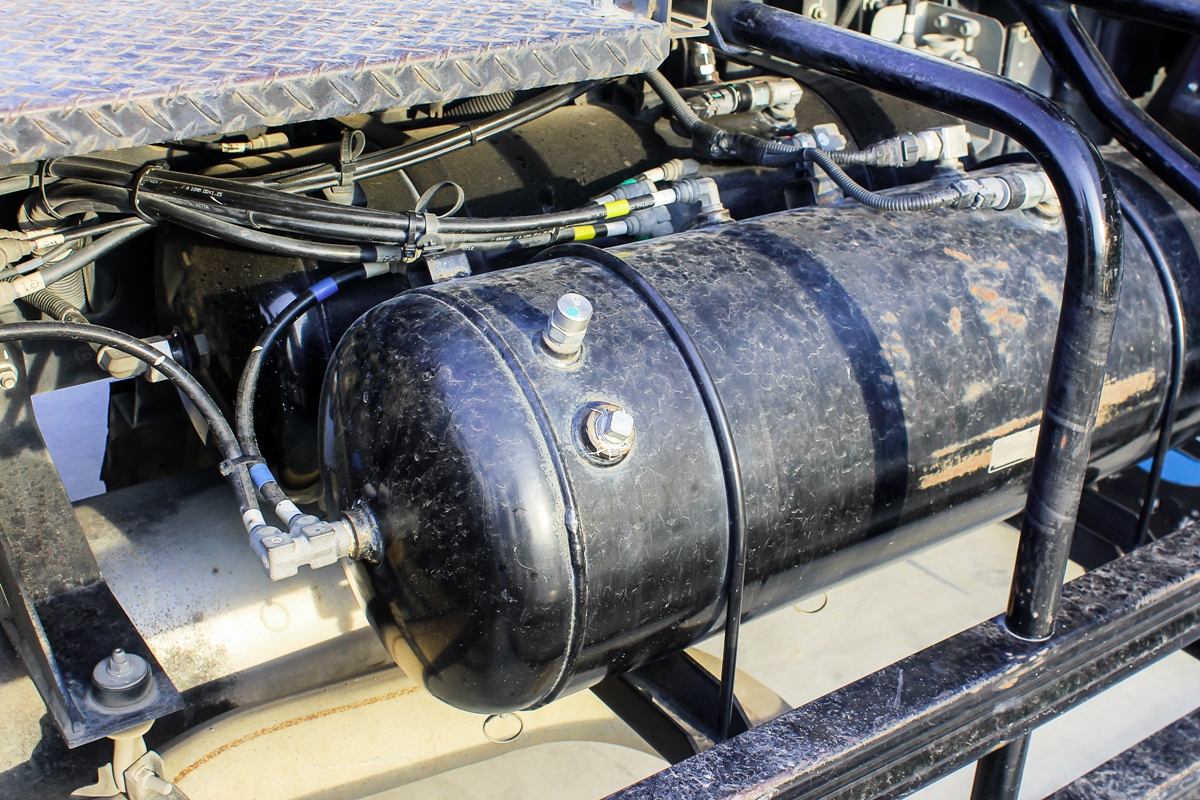 POS
POINT OF SALE SOLUTIONS
We also provide data collection and technical support to a major client with 142 locations in Western Canada.  We track expenses and provide custom reports quarterly as well as ensuring warranty parts are credited, calls are completed and invoices are completed accurately.  Our technicians provide technical assistance to these sites and make every attempt to resolve the problem over the phone.  In the event we cannot resolve the issue over the phone we provide the troubleshooting information along with parts and services recommendations to the local service providers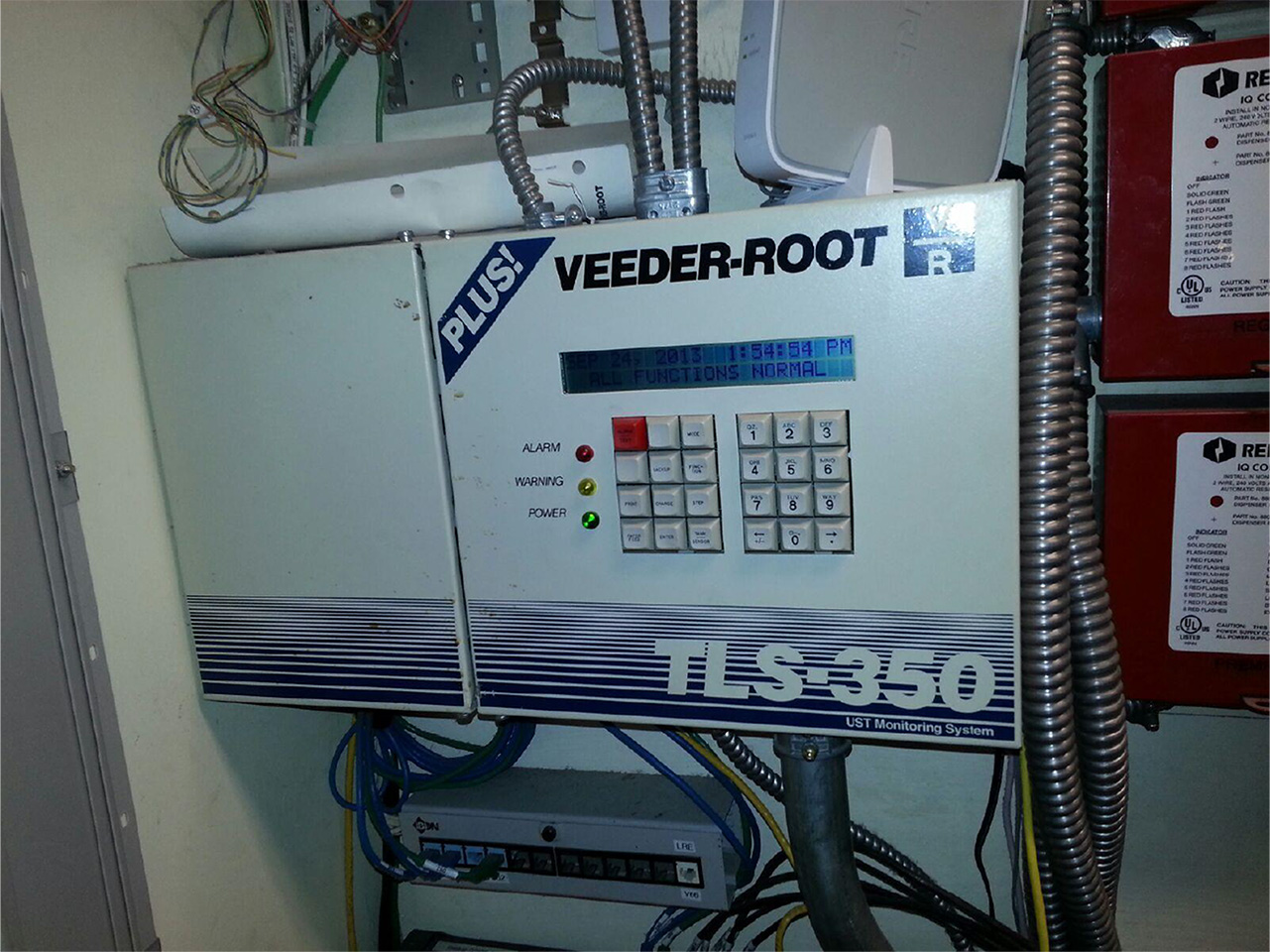 MONITORING
MAINTENANCE SERVICES.
Protec Petroleum offers a full line of fuel tank monitoring systems allowing you to take control of your fuel management needs. This includes inventory control and environmental considerations that involve your fueling infrastructure and systems.
Measurements Canada
RE-CERTIFICATION AND CALIBRATION SOLUTIONS.
In Canada the law requires that all fuel sale devices be calibrated at least every two years. Protec Petroleum offers Measurement Canada certified calibration and measurement services for your Fuel Systems in BC, Alberta and the North.
Contact Protec
WE CAN HELP WITH YOUR FUEL SERVICE NEEDS?